FULLBOAR 2.0 MONSTER TRUCK RACING

The Schedule is getting arranged:(subject to change)
To be announced soon
I look forward to seeing you at the shows....We will be doing our best for you.
If you or anyone is interested in booking my truck for a show send me an email at fullboarracing2002@yahoo.com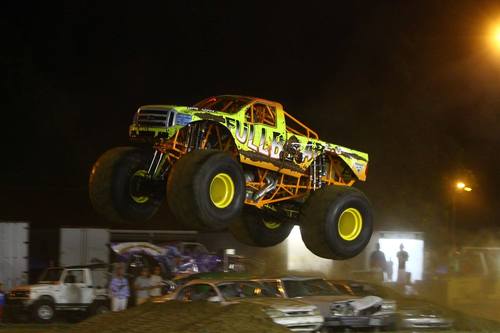 FULLBOAR has been in Israel and I believe all that went had a great time. In racing I made it to the finals both shows against Bounty Hunter only to go down fighting. But it was still fun. Freestyle was also good I hit every obstical on the floor Thursday night except for the bus stack in the middle of the floor and saturday I hit everything again including the bus stack so all in all it was two great shows in the history books for the first time monster trucks have ever been in Israel...... thanks again for all your support.